Russell watson is the UKs most prolific classical recording artiste ever! His first two recordings, The Voice and Encore are the top two album sellers of the century, with 'The Voice' making him the first and only classical vocalist from these shores to reach one million sales in the UK. He has reached number one status all over the globe and holds platinum album status, from here to Australia. He was the first uk artiste to score a transatlantic number one in the USA and the Uk and spent a record breaking 52 weeks at number one in the process.

He has performed for some of the world's most notable figures including Her majesty The Queen (on numerous occasions), The Duke of Edinburgh (he is an ambassador for the Dukes Fellowship Charity), King Charles (where he is an ambassador of the Prince's Trust), the late Pope
John Paul II (who requested a private audience with Russell at the Vatican), former US presidents Bill Clinton George W Bush and Barak Obama, the Emperor of Japan and the King of Malaysia, to name but a few.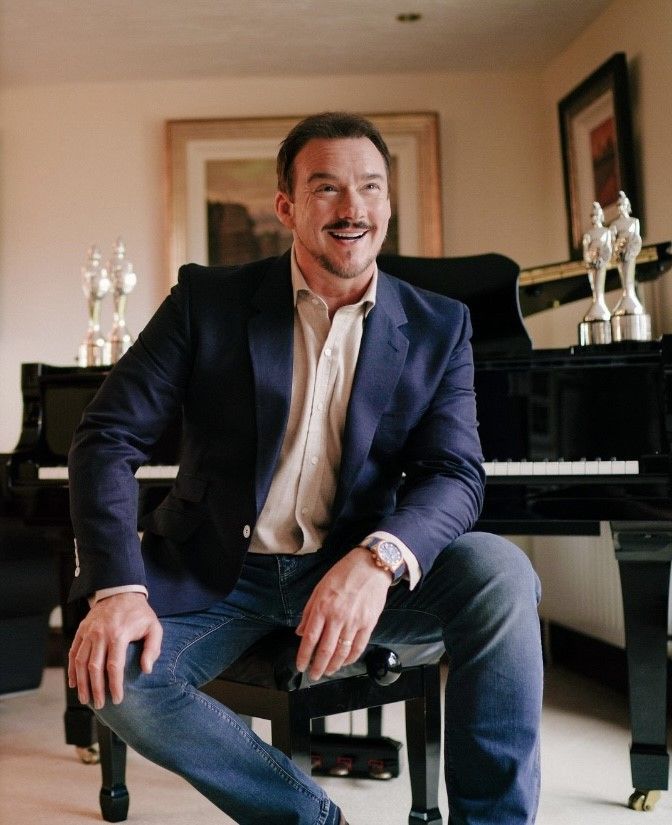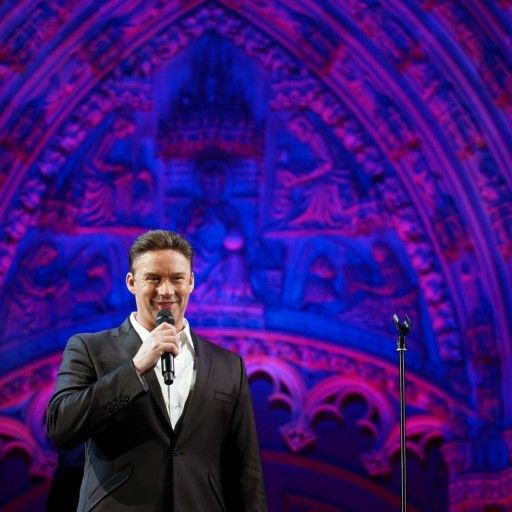 His performances at some of the worlds biggest sporting events has gained him great acclaim. Everything from a performance with legendary soprano Montserrat Caballé at the champions league final, the 1999 rugby union World Cup, the Euro's in 2002, the opening ceremony of the Commonwealth Games in 2002 and the opening ceremony of the world games. That same year he sang in front of the capitol building in Washington DC for a live audience of four hundred and fifty thousand people. In 2012 he performed three concerts at Buckingham Palace for the Queen's Coronation Gala Festival. Since 2001 he has sold more than seven million albums worldwide achieved eight top ten album placements and received four classical Brit Awards. He has occupied the UK top twenty on seventeen separate occasions. He has duetted with some of the worlds biggest stars , Paul McCartney (at the nobel peace prize awards), Luciano Pavarotti (Hyde park) Lionel Richie (duet on his second album),Meatloaf and Natalie Cole for his PBS debut special in the states.
Russell's television performances include everything from Michael Parkinson all way through to his recent appearance on I'm a celebrity get me out of here! He has also appeared on BBC's strictly come dancing and has been a talent judge on several prime time TV series. Musical theatre ventures include, Jeff Wayne's war of the worlds (parson Nathaniel) Benny and Bjorns (Abba fame) Christina, which showed on Broadway and Billy Flynn in Chicago.
His touring resume is immense and he has been consistently selling out arenas and theatres the world over since the turn of the century.
Russell Watson is the epitome of a genuine world star.
PLEASE NOTE BEFORE BUYING TICKETS ..........
THIS EVENT FORMS PART OF CASTELL ROC FESTIVAL 2024, WHICH IS AN OUTDOOR EVENT. THIS PARTICULAR SHOW IS AN 'ALL SEATED EVENT'. CHAIRS CAN BE PURCHASED AS 'RESERVED SEATING' FOR A SMALL EXTRA CHARGE (CHAIR SUPPLIED) AND WILL BE PLACED NEAR THE FRONT (200 ONLY) OR YOU MAY BRING YOUR OWN CHAIR, THESE WILL BE PLACED BEHIND THE RESERVED SEATING AREA. ALL AREAS WITHIN THE VENUE ARE N0N-SMOKING. ALCOHOL/FOOD CANNOT BE BROUGHT IN TO THE VENUE. UNDER 16'S MUST BE ACCOMPANIED BY AN ADULT. GATES OPEN 6.30pm, PLEASE NOTE: NEW FOR 2024 NO RE-ENTRY AFTER 8PM.
FOR FULL TERMS AND CONDITIONS PLEASE REFER TO WWW.CASTELLROC.CO.UK/TERMS-AND-CONDITIONS