Chepstow Castle is nestled on the banks of the river Wye and is the very first stone castle built by the normans in 1067. Every year in August this 955 year old building is transformed in to a unique and striking music Venue. Hosted in the lower bailey the walls echo with the sounds of Live music creating an intimate feeling with the audience, giving an amazing open air experience that can only be found at Castell Roc.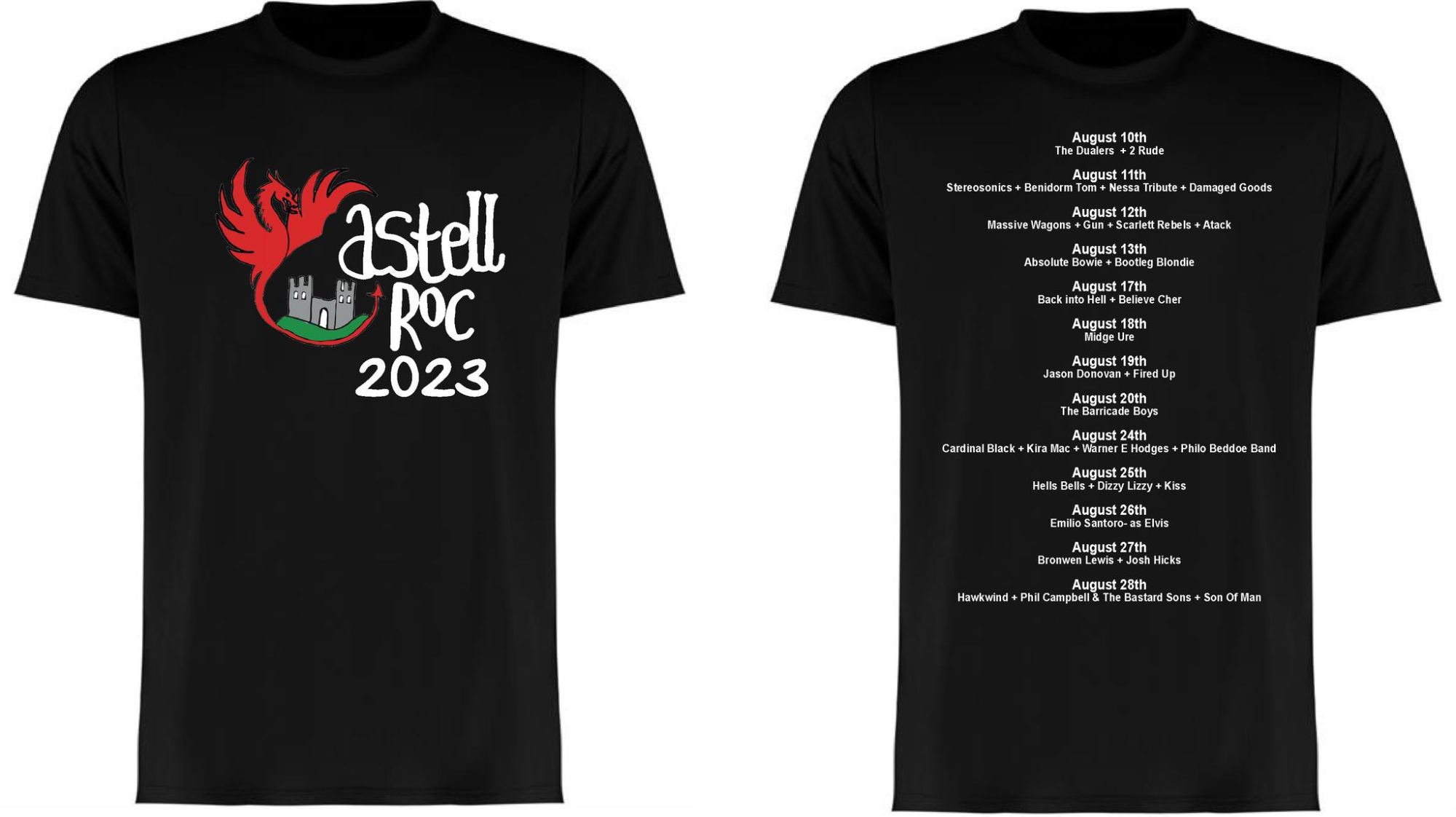 Festival Logo T-shirts were on sale for Castell Roc 2023, 100% of the profits made on every single T-shirt raised funds for Cystic Fibrosis Research Trust. If you bought a T-shirt, Castell Roc would like to thank you for your support.
Total Raised was £1400
IF you wish to know more about Cystic Fibrosis Research Trust please vist www.cysticfibrosis.org.uk
*A big thank you to all the artists who performed, and gave permission to put their names on the T-Shirts !